Drafting
With a limited space for the stage to sit on, required branding parameters and spacial needs for production, a construction drawing was created. This helped to flush out building details, gain our engineering stamp and align with production for their requirements.
Pitching
Renders and walkthroughs were presented to Stubhub for their approval. Together, we solidified branding locations and graphics within the design. In collaboration, we worked to create an aesthetic for the space, and expectations for the project.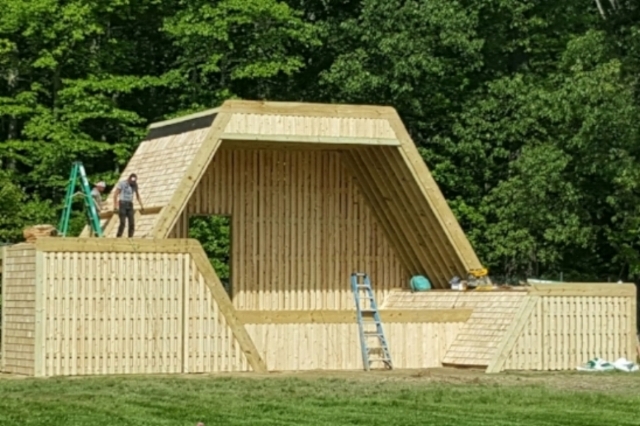 Construction Management
With any large scale project, edits need to be made in the field. Detailing out the trim work, board spacing and cladding as well as stage access were all things that were enhanced as the build proceeded onsite.